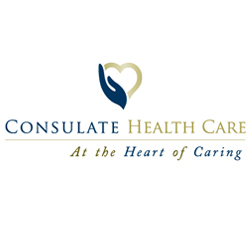 Experienced Certified Nursing Assistant CNA - all shifts FT PT
Sorry, this job has expired.
Staunton, VA
Virginia Certified Nursing Assistants (CNAs)

We Provide Awesome Benefits...
• Flexible scheduling 12 hours or 8 hour shifts
• New Hire Sign-On Bonus
• Employee awards program
• Employee appreciation program

We have an amazing care center...
• Positive and supportive team
• Beautiful, clean, incredibly well maintained facility
• Smoke free facility (smoking cessation program available!)
• Great benefits package for full time employees

We Provide Career Advancement....
• Consulate University continuing education programs
• College Tuition Reimbursement


Kings Daughters Community Health and Rehabilitation Center is a place to get better, a place for living. We are a 117-bed skilled nursing center, and a proud member of the Consulate Health Care family. We are located just 12 miles outside Waynesboro ... at the intersection of I-64 and I-81 and an easy drive from Harrisonburg, Bridgewater and Greenville Virginia!


• Must possess, as a minimum, a high school diploma or GED
• You must possess a current Nurse Assistant certification (CNA) in the State of Virginia.
The primary purpose of your job position is to provide each of your assigned residents with routine daily nurse aide care and services in accordance with the resident's assessment and care plan, and as may be directed by your supervisors.
• 12 hour and 8 hour shifts available

About us:
Consulate Health Care is one of the nation's leading providers of senior healthcare services. A position with us means more than just a paycheck. We believe in creating a positive environment that reinforces your efforts to succeed and supports your long-term career development. We offer the opportunity to work with a large corporation, and also have the benefits of a small company feel! You are entrusted to provide innovative, responsible healthcare with the creation and implementation of new ideas and concepts that continually improve systems and processes to achieve superior results.

Our professionals impact our organization, our clients, and their families in a variety of constructive ways, every day.

Apply Now. Plan to meet with our Care Center Team this week!


8924