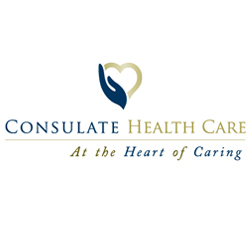 Licensed / Registered Nurses LPN RN
Sorry, this job has expired.
Staunton, VA
We are seeking talented and dedicated Nurses (LPN or RN) for our Staunton Virginia care center.

Pay is $22.50 to $30.00 per hour plus shift differential.

We offer:
• Flexible scheduling and sign-on bonus (up to $5,000!)
• A truly positive and supportive care center team
• Beautiful, clean, incredibly well maintained facility
• Smoke free facility (smoking cessation program available!)
• Great benefits package for full time employees
• Consulate University continuing education programs
• College Tuition Reimbursement
• 12 hours shifts (options for 8 hours)
• Employee appreciation program with monthly, quarterly and semi-annual rewards.

Kings Daughters Community Health and Rehabilitation Center is a place to get better, a place for living. We are a 117-bed skilled nursing center, and a proud member of the Consulate Health Care family. We are located just 12 miles outside Waynesboro ... at the intersection of I-64 and I-81 and an easy drive from Harrisonburg, Bridgewater and Greenville Virginia!

Our professionals impact our organization, our clients, and their families in a variety of constructive ways, every day. It's the little things we do while "providing service with our hearts and hands" that really make the difference!

• Graduation/completion of approved/accredited school of nursing.
• Active Virginia license as an LPN or RN.
• Two years of nursing experience preferred.
• ​New Grads are welcome to apply!
• The primary purpose of the Licensed Nurse position is to provide direct nursing care to the residents and to supervise the day-to-day nursing activities performed by nursing assistants. Such supervision must be in accordance with current federal, state, and local standards, guidelines, and regulations that govern our facility, and as may be required by the Director of Clinical Services to ensure that the highest degree of quality care is maintained at all times.
• 3pm-11pm
• 7am-7pm
• 7pm-7am

Part-time and full-time 8-hour and 12-hour shifts offered.

Come meet with us this week! Apply now for location address and immediate consideration.

We are an Equal Opportunity Employer.

8925